hellooo how was everyone's xmas+new year? :)
Read on to find out how you can win a month's supply of Bausch & Lomb's newest HD Optics Contact Lens for the brand new year!

Watched Sherlock Holmes last week with hanxybunzz
and also, 
with my Bausch & Lomb's  HD Optics Contact Lens!
On our way to the theatre, Hanx exclaimed that she spotted a great photo opportunity with the Sherlock Holmes fixture for this entry
but SOMEHOW  I was the only one who needed to be in this picture as she conveniently excused herself to be behind the camera….haha thankyouverymuch~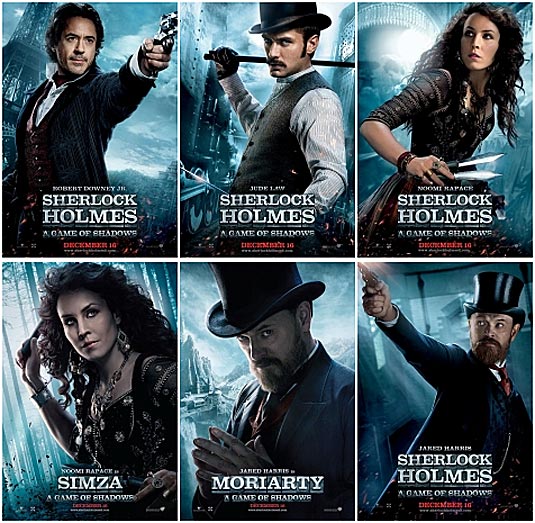 This mystery-action-adventure film was directed by Guy Ritchie (yup that's Madonna's most recent ex-husband) - the filming style and special effects are rather unique as he incorporated the element of it being an adaptation from the Sherlock Holmes book series.

Robert Downey Jr pulled off the character of Sherlock Holmes well -quirky and effortless in executing his various plans and schemes.
Jude Law didnt disappoint either as Sherlock Holme's partner, Watson!
I was able to enjoy the movie in the evening despite it being after a looong day of studying, thanks to Bausch&Lomb's Comfort Moist Technology!
Featuring

Exceptionally thin lens design

 

- allowing for a

remarkably natural feel

on the eye.
Slow-release packaging solution

- which creates a

cushion of moisture

around the lenses – keeping your eyes comfortable all day!
And the High Definition Optics allow you to "See better. Live better" !
1. Reduced halos and glare while driving at night
2. Better contrast and clarity at the movies     
 3. Reduced blurriness in low-light situations
☆ Win in a month's supply of SofLens Daily Disposable contact lenses (worth up to $110)!
Just 2 simple steps!

1. Name 3 benefits of Bausch+Lomb 's High Definition™ Optics contact lens vs normal lens
(*HINT  you may want to scroll up and reread the parts in BOLD)
2. Email your answer together with your name and contact number to omyadmin@gmail.com before 30 January 2012 !
Outside the bookstore that's gona close down early next year. Seems like bookstores are heading towards extinction pretty soon in Singapore, how sad.
 
Once again, a big thank you to Bausch & Lomb  and omy.sg for the movie treats this month! :>
*p.s. if you missed 2 other entries , you can read it here!
The Muppets w Bausch+Lomb Lenses!
Mission Impossible-Ghost Protocol  w Bausch&Lomb Lenses!
Read on to find out how :)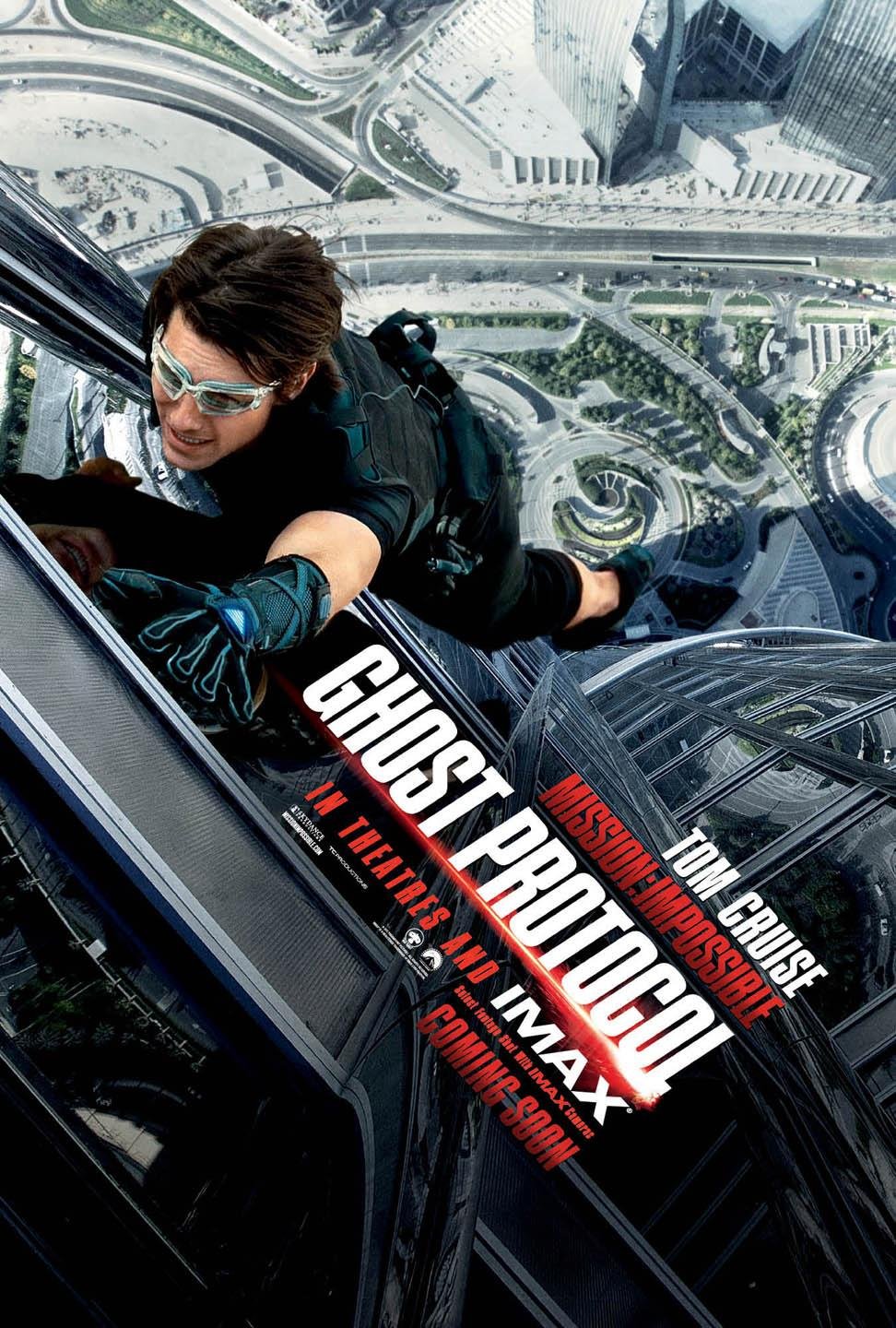 Caught Mission Impossible 4- Ghost Protocol w Jolie last week!
To be frank, I didnt think too much of it when I 1st caught the trailer
but oh my, was I pleasantly surprised!!! I guess they saved the best parts for the movie itself :)
Had a quick dinner w jolie~ (yup! it means pretty in french~ ) at Vivo before the movie
i love Japanese skewers :3
Mission impossible 4 was action-packed and exciting! It was funny at the same time and pacing was good.
The story line was not over-simplistic - sprinkled with quite a number of unexpected twists
in short, one of the few movies that manage to achieve a good balance in every aspect!
i enjoyed it thoroughly !! :))
Definitely a movie that one should catch in the cinema with surround sound and great visual effects!
My movie experience was complemented by Bausch&Lomb's HD Optics Contact Lens which gave me clear and crisp images even in dark conditions in the cinema without glare from the screen!
With these lens that do not dry or tire my eyes out, I could enjoy every second of the action-packed movie without feeling a strain in my eyes.
In my previous entry, i shared with you about the PureVision2 HD that are MONTHLY lens
Good news is Bausch&Lomb's HD Optics Contact Lens come in DAILY DISPOSABLE version as well!
Those with a hectic schedule or those who are always on-the-go,  washing your lens at the end of a long and tiring day can be really cumbersome.
Instead of compromising on the cleanliness/hygiene of your lens by washing your permanent lens half-heartedly , you can really benefit from the convenience of daily disposables!
These SofLens Daily Disposable provide the same benefits that the monthly lenses bring
1. Reduced halos and glare while driving at night
2. Better contrast and clarity at the movies     
 3. Reduced blurriness in low-light situations
☆Contest☆
Win in a month's supply of SofLens Daily Disposable contact lenses (worth up to $110)!
2 simple steps

1. Name 3 benefits of Bausch+Lomb 's High Definition™ Optics contact lens vs normal lens
(*HINT  you may want to scroll up and reread the parts in BOLD)

2. Email your answer together with your name and contact number to omyadmin@gmail.com before 30 January 2012 !
Thank you Bausch & Lomb  and omy.sg for the  movie treat! Mission Impossible 4 was awesome, you should really catch it if you have not:)
*p.s. if you missed my first entry - The Muppets w Bausch+Lomb HD Lens , you can read it here! click-click!
School's out!
I'm now on 4 weeks of study break till my exams :)
Caught The Muppets with yupibunny over the weekend!
Other than yupibunny (my friend haha)
there was another special guest that I went to the movies with….
My brand new Bausch+Lomb's  PureVision 2 HD Contact Lens!
Thing is I  have reaaaally bad myopia - close to 700 degrees in both eyes.
I wear my contact lens on a daily basis for pretty long hours, hence a good and reliable pair of comfy lenses which provides me with clear vision from day to night is crucial! 
Psst*
Read on to see how you can win yourself a month's supply of Bausch+Lomb 's SofLens Daily Disposable  (worth up to $110)!
The Muppets was filmed with real (physical) muppets and not super-imposed like many other movies!

All the Muppets got back together after all the years apart to put on a final show to save their theater.
A feel-good movie with the lively and colourful muppets and cheery songs  - I believe kids (and the young at heart) will love this one!
Despite watching the movie in the evening after I have had my Bausch+Lomb's HD Optics Contact Lens  on the entire day, I could enjoy The Muppets - crisp and clear, thanks to the HD lens!
So how is the new range of Bausch+Lomb's HD Optics Contact Lens different from the rest of the existing contact lens in the market?
HD stands for High Definition, and Bausch+Lomb's HD Optics Contact Lens helps provide crisp, clear vision, especially in low light condition (e.g. in the cinemas!)
As compared to the usual contact lens, Bausch+Lomb's HD Optics Contact Lens has the following benefits!
1. Reduces halos and glare while driving at night
2. Better contrast and clarity at the movies     
 3. Reduces blurriness in low-light situations
After the movie, we had a late dinner at the newly opened Katong 112!

There's now a branch of the famous Fu Lin Yong Tau Foo there (I'm sure the Easties would know this one!)
☆Contest
☆
Stand to win a month's supply of
Bausch+Lomb 's SofLens Daily Disposable (worth up to $110)!
All you need to do is
1. Name 3 benefits of Bausch+Lomb 's High Definition™ Optics Contact Lens vs normal lens
(*HINT  you may want to scroll up and reread the parts in PINK/BOLD)

2. Email your answer together with your name and contact number to omyadmin@gmail.com before 30 January 2012 !
Yupibunny, gongcha and I :)

Thank you Bausch+Lomb  and omy.sg for the movie treat!
Will be catching 2 more movies and sharing more about the Bausch+Lomb 's High Definition™ Optics contact lens in the upcoming weeks :)

In the meantime , you can find out more about this new range of contact lens at their   official website!
I received the email invite from omy.sg the day after Marianne talked about wanting to watch Immortals together as a clinical group on whatsapp
Perrrfect!
 and so i went for the preview screening of  Immortals in 3D at Shaw Lido w Marianne  :3
From the producers of 300, you would enjoy this action-packed movie w amazing special effects if you liked 300!
Synopsis
Eons after the Gods won their mythic struggle against the Titans, a new evil threatens the land.  Mad with power, King Hyperion (Mickey Rourke) has declared war against humanity.  Amassing a bloodthirsty army of soldiers disfigured by his own hand, Hyperion has scorched Greece in search of the legendary Epirus Bow, a weapon of unimaginable power forged in the heavens by Ares. 

Only he who possesses this bow can unleash the Titans, who have been imprisoned deep within the walls of Mount Tartaros since the dawn of time and thirst for revenge.  In the king's hands, the bow would rain destruction upon mankind and annihilate the Gods.  But ancient law dictates the Gods must not intervene in man's conflict.  They remain powerless to stop Hyperion…until a peasant named Theseus (Henry Cavill) comes forth as their only hope.Secretly chosen by Zeus, Theseus must save his people from Hyperion and his hordes. 



The trailer
Immortals stars Henry Cavill ("The Tudors")
nice abs…
and Freida Pinto (Slumdog Millionaire)
It was intense - I was on the edge of my seat most of the time hahaha
The special effects were impressive! There were quite a bit of violent scenes -which explains the M18 rating (not even NC16! sorry kids!)
Immortals opens this Thursday (that's TODAY!!)
Thanks to omy.sg for the movie preview invite! :>
Yayy, the wkend's almost here!!
I was invited to the movie preview of Tower Heist by omy.sg, went w Sam after school on tue evening :>
The trailer for Tower Heist!
Synopsis
 Josh Kovacs (Stiller) has managed one of the most luxurious and well-secured residences in New York City for more than a decade.  Under his watchful eye, nothing goes undetected.  In the swankiest unit atop Josh's building, Wall Street titan Arthur Shaw (Alan Alda) is under house arrest after being caught stealing two billion from his investors.  The hardest hit among those he defrauded?  The tower staffers whose pensions he was entrusted to manage. 
With only days before Arthur gets away with the perfect crime, Josh's crew turns to petty crook Slide (Murphy) to plan the nearly impossible…to steal what they are sure is hidden in Arthur's guarded condo.  Though amateurs, these rookie thieves know the building better than anyone.  Turns out they've been casing the place for years, they just didn't know it.
A fast-paced comedy w a good plot and unexpected twists . It was pretty witty!

The 2 Hollywood comedians Ben Stiller and Eddie Murphy did not disappoint - I sure had a good laugh after my loooong day of lectures at school that day (8-6pm!)
Don't think I should go into any more details otherwise I'd be spoiling the surprises and fun for you!

Tower Heist opens this Thursday (Today!)
A great entertaining show to catch with your friends/partner/ family this weekend!  :D
Thanks to omy.sg for the movie invite!! :)
I was invited to Domino's Pizza at Kovan along with other bloggers for a nomnom session :)
Linda telling us more about Domino's Pizza, I could tell she's really passionate about Domino's!
As they take pride in being the pizza delivery expert in Singapore, it's no surprise that Domino's has a very user-friendly online system which makes it a breeze to order online!
All you need to do is follow the guided steps on Domino's website.
What's more, there are many awesome promotions+ extra freebies which you only get when you order online!
They also have the GPS tracker
for the hungry and impatient ones to track where their pizzas are exactly!
We ordered via the Domino's website to have the pizzas delievered to the store that we were at haha!
Domino's Pizza's 3 Promises and Guarantees to all customers !
30-Minutes Delivery Guarantee!
Domino's is the only pizza company that guarantees your order will arrive within 30 minutes or they'll give you a free Regular Pizza voucher! 
Product Satisfaction Guarantee  
Your pizza is guaranteed to be hot, fresh, and great tasting when it arrives at your doorstep, otherwise they'll replace your order or refund your money.
15-Minute Take-Away Guarantee
Domino's guarantees you'll receive your Take-Away orders within 15 minutes or they'll give you a free Personal Pizza voucher

As you can see , unlike some other pizza chains which make promises without consequences, Domino's Pizza gives customers a free pizza voucher if they ever fall short of their promises.
This goes to shows how dedicated they are in keeping their promises!
Also ,unlike other pizza chains, the prices you see are NETT prices, which means they DO NOT add any extra charges for delivery, ERP or GST.
After which, it was time to nomnom!
lots and lots of great food! :D
Loved the Classic Hand Tossed crust that was chewy and not too thick :)
Garlic Cheese Onion Rings
Cindy with Crazy Chicken Crunchies (spicy) and I with Golden Roasted Drumlet
I was pleasantly surprised by how their food are ALL oven-baked and not deep-fried (yes, including the chicken side dishes!), great for the more health-conscious!
To complete our meal, we had their new dessert item on their menu- Chocolate Lava Cake!
Flowy chocolate centre.Hmmm….. :) Warm, fresh and yummy!
Yongwei tried to scare us by sneaking btw the banners (and made up for it by feeding me a drumlet lol)
Taken by Yongwei while we were all looking at another camera -.-
I showed him the photo above and he said
"Oh.. just photoshop the eyes to look this way ah!" haha that guy is so retarded!! :P
With the rest of the bloggers (:
Hehe, jumpshot w Cindy that William took for us with his DSLR. My camera shutter was too slow to capture jump shots! Thanks william!! :)
And of course, a big thank you to omy.sg and Domino's Pizza for the night!
We all had so much fun!!! :>
I'm sure many of us visit McDonald's very frequently.
It's so convenient with McDelivery, the many 24-hour outlets as well as the Drive-throughs all over the island.
But how much exactly do you know about what goes behind the preparation of your favourite McD's meal?

Last weekend, I was invited to the Open Doors event at McDonald's at King Albert Park together with some other bloggers!
For those who remember,  McD had a period where they opened their kitchen to the public to have a little tour to know more about what goes behind the counter

Now back by popular demand – McDonald's opens its kitchen doors to all! (for a limited period of time only!)
 It is the perfect chance for you to discover the truth behind your favourite food!
The enthusiastic representatives telling us more about McD's Open Doors!
After we all sanitized our hands, it was time to go behind the counter and find out what exactly goes on in there!
Buns, buns and more buns.
We were first brought to their storage room, as you can see it's really spacious and far from the cluttered storage room that I was expecting.
This is to ensure proper ventilation of all food products stored there.
Spotted my favourite dip for McNuggets :)
I'm sure those studying overseas wouldn't mind a box of Garlic Chilli mailed to them…
The giant oven where they bake ALL the buns (for all the diff types of hamburgers)
ok just kidding. haha. it's actually a giant fridge. :P
Housing all the perishables, as you can see, pancakes and the all new turkey bacon in the upper deck!
and on the other side of the giant fridge are….
….many squashed bloggers. lol. kudos to the guy(in blue shirt) holding onto the huge dslr w the huge flash and still diligently taking pictures haha
Next stop, the bustling kitchen!
ah…such camera-ready staff! :P
With orders flowing in non-stop from the counter and from the drive-through, it gets really busy in the kitchen.
It's really impressive how they have a proper and efficient system to keep everything in perfect order amidst all the hustle-bustle.
A stack of readily available disposable gloves - hygiene is their No.1 concern!
Patties getting cooked by a semi-automated grill.
sizzlezzz!
I was glad to hear that they change their frying oil according to frying-load...
that is, how frequently they change their oil depends on how much food they actually fry
so for example - if at that particular day/time they happen to fry more items due to increased demand, they would change the oil more frequently to match up to the increased frying load, instead of just changing the oil at a fixed time/fixed interval.
Indeed, food cooked with oil which are re-used multiple times can be very detrimental to our health!
Stack ém up! Pictorial instructions for the new breakfast sets (w turkey bacon).
Pretty neat machine, to keep all the fried items warm and crispy!
Nuggets, wings, Mcchicken patties,Filet-o-Fish patties…. all systemically labelled w LED displays
All the different sauces that complete your favourite McDonald's meal
A picture of Felicia and I in kitchen before we headed out :)
She does really good beauty products and clothings reviews on her blog! I already saw smth that i wana get after reading one of her Urban Decay entries :>
After the tour, we were treated to….
well,  basically whatever we wanted! :D
Check out those huuuge containers of sauces haha!

Cup corn!
My fav McNuggets and Mcwings!
We got to try their new Cheese Shaker Fries, i love cheese :)

Susan  getting ready for her shot. hehe
And for dessert…
My first time trying the new Horlicks Mcflurry!  (i remembered natlee saying that it's yummy on twitter!)
Loved it! The best out of all the Mcflurry predecessors I feel!
Cinamon Melts.
haha the table next to mine, taking a picture of the pile of food they polished :P
Little treats for us in our goodie bags :)
The kitchen tours will take place every 3rd Sunday of the month from 8 September 2011 to 19 February 2012, at 25 McDonald's restaurants island-wide.
You can now register online at www.mcdonalds.com.sg/opendoors.
but do book your slots fast because…..

….they are running out of slots SO quickly for all branches!!
Thanks to omy.sg and McDonald's for the fun, yummy and eye-opening afternoon! :3
I was invited by omy.sg to the movie preview screening of Bridesmaids that is now screening in cinemas!
It's my very first time stepping into the brand new Lido at Shaw (ever since they closed temporarily to renovate).
They are now home to the very first IMAX theatre outside science centre !
The brand new theater lobby, pretty!
Brand new comedy by the producers of 40-year-old virgin (I'm sure you have watched this before!!)
Synopsis
Annie (Kristen Wiig) a maid of honor whose life unravels as she leads her best friend, Lillian (Maya Rudolph), and a group of colorful bridesmaids (Rose Byrne, Melissa McCarthy, Wendi McLendon-Covey and Ellie Kemper) on a wild ride down the road to matrimony.
Annie's life is a mess. But when she finds out her lifetime best friend is engaged, she simply must serve as Lillian's maid of honor.

Though lovelorn and broke, Annie bluffs her way through the expensive and bizarre rituals. With one chance to get it perfect, she'll show Lillian and her bridesmaids just how far you'll go for someone you.
Here's the trailer for Bridesmaids, watch it!

New comfy leather seats
It was free-seating - grabbed an awesome seat and all ready for the movie :3
Bridesmaids stars lead actress - Kristen Wiig (Saturday Night Live)
A really likeable and spontaneous actress!
Complemented by a strong cast with great chemistry!
This entertaining comedy+drama  was funny, witty and heartfelt all at the same time. I can't narrow down to ONE favourite scene cos there were just too many funny/entertaining moments sprinkled all over the movie.
I had a great laugh throughout the movie(and the audience too, judging by the continous waves of laughter)
I could also really relate to some parts of the movie (ok, am not telling which character and which portion exactly :P) but I'm sure it's a movie quite a number of people should be able to relate to, you've got to watch it to know what I'm talking about!
It has scored a high 90% from Rotten Tomatoes (my most trusted movie critic site cos both professional critics and general public get to vote)
and our very own Straits Times Life! rated it 4/5 stars!
Ran into Celeste in the cinema!
Happy! as much as i look kinda terrible in the photo (only my left cheek is bright while the rest of me is murky-brown cos i was in a shadow mehh) haha! Can't wait to catch up w her and kaya soon after my assessments at school!
Go gather your friends and loved ones to have a fun and enjoyable time  catching Bridesmaids this weekend! :D
Once again, a BIG thank you to  omy.sg for the invite! :))
The site to vote for the bloggers for the Waterfront Feast at Riverside Point is up!
If you missed my entry on the food trail, you can scroll down to that entry or read it HERE!
Stand a chance to win $50 of Vouchers for yourself by voting for any of us!
3 simple steps!
1. Click HERE to go to the voting page
which looks like this:
2. Select your favourite blogger on the right upper corner
(you can vote me if you have no preference :P)
Ok
it's a bit tricky cos there's only a small display picture of each of us, but you can actually hover over the picture and our names will appear
That's me! (if you cant recognize me from that tiny picture, i don't blame you!)
Im in the middle of the 2nd row , hovering over it will say "Sharon Lam" :))
3. Fill in your particulars on the form on the left of the page
click SUBMIT and you're done!
Thanks for your votes in advance, whoever you may be voting for (:
Voting closes on 10 July!!
Good luck! Hope you guys win the vouchers!! :>
p.s. The videos (3-part) of the Waterfront Feast is also up on the omy.sg site! here is the link to the video!
http://fun.omy.sg/common/media/popup/?code=section%3Deat%26artID%3D4298%26&section=eat&artID=4298
I was talking about my fav salted egg prawns hekhek!
Helloo! How is everyone's week going? :)
Last Sat I was down at Riverside Point with Omy.sg and other bloggers for the
Waterfront Feast @ Riverside Point
Riverside Point is right opposite Clarke Quay (you can see it on the other side of the  Singapore River from Clarke Quay!) and it consists of a row of restaurants  A waterfront dining venue by the beautiful historic Singapore River, it is perfect for hanging out with your friends and loved ones!
We spent the afternoon hopping from one restaurant to another which were right next to each other :D
1 Jumbo Seafood
2 Cafe Iguana
3 Harry's Bar

4 Brewerkz Restaurant & Microbrewery
1st stop
- Jumbo Seafood
This Singapore home grown seafood restaurant group was established in 1987 and after years of continuous effort in providing quality food and service, Jumbo Seafood has grown into a group of 6 restaurants serving live seafood prepared in familiar local and Hong Kong styles.
With Celeste (Doesnt she look like a doll? :) )
We were the earliest at Jumbo so chit-chatted while waiting for the rest :)
Jumbo was really generous and prepared loads of freebies for us, happy! :D
We were given boxes of cooking paste for us to recreate Chili Crab and Pepper Crabs at the comfort of our homes. These will be on sale soon, do keep a look out for them!
Yoshimaru Ramen Bar (a subsidary of Jumbo Seafood) voucher! They have a branch at Holland V, have dined there a few times with my Medicine friends, we like their ramens!
They also offered us a free Jumbo membership for Exclusive discounts, triple yay!
Green Apple Italian Soda for the sunny Saturday afternoon.
We were treated to their specialties…
My favourite Salted Egg Prawns!
My individual serving.
i LOVE salted-egg prawns. lovelovelovelove
You can imagine how happy I was when I found that we're gonna be served salted egg prawns for our first dish.
This was really good!
Deep fried till golden yellow, the layer of chalky salted egg was thick and rich (just the way I like it!). The batter was not too thick and the tiger prawns were really crunchy.
Am thinking of returning over the weekend for another dose of it, yummy!
We then donned on Jumbo bibs to prepare ourselves for the next dish………..
Singaporean's favourite Chili Crabs! :D
My fav part (the claw) being served with a bowl of rich gravy accompanied by 2 freshly deep-fried mantous!
The shell was nicely split right down the middle such that all I had to do was pull on each side on the pincers and tada! the meat's ready to be savoured. I liked how the crab was really fresh and the meat had a firm texture.
Seeing that most of us devoured our mantous fairly quickly, they served us more crispy mini-mantous to dip in our gravy! 
We then headed out for some filming, it was perfect for the camera cos it was so sunny and bright that afternoon!
Love picturesque view from the outdoor seating area.
Awesome view as you dine along the river- that's Clark Quay right opposite across the Singapore River.
The bridge connecting the 2 sides- the clubs and bars at Clarke Quay and Riverside Point!
Me, Becky and Celeste!
Me with the Executive Chef of Jumbo who perfected the Chili Crab formula at Jumbo during a culinary competition.
2nd stop - Cafe Iguana
Tequila and Magarita lovers- this is YOUR place.
Cafe Iguana features one of Asia's largest selections of tequilas – over 100 labels of 100% blue agave tequilas and handcrafted mescals- as well as Singapore's favourite margaritas, made with 100% agave El Charro Reposado and real fruit juices and purees!
Oro Azul Anejo Margarita - a potent Magarita that each of us were served. The salt's at the brim for a good reason….
It would be perfect for a night out!
Sunlight's the best light for photos eh? - I don't edit/photoshop any of my photos!
Nachos with Salsa Dip

Mexican cuisine - Red Snapper Enchiladas
I seldom have Mexican food and I found the flavour refreshing, I liked the gravy and melted cheese.
Kaya (Kaiyi) showing her true self
Excuse her, she was high after the Margarita lolol
And no she wasn't really drinking that bottle of tequila obviously! But do check out her lobster face :P
With 30 premium bars conveniently located island wide, Harry's Bar is a must visit for tourists and locals. Harry's offers a range of fine wines, spirits and a wide selection of beers!
Cozy sitting area.
With Celeste and Beckie (:
Classic Fish and Chips
Mind you this is HALF the usual portion- they halved it as they knew we just came from 2 other food tasting sessions!
Pretty picture the Omy's cameraman took for us girls (:
And what's a trip to Harry's without a drink?
2nd drink within the hour - I chose a Lychee Martini this time!
Hmmm (:
4th stop
Brewerkz Restaurant & Microbrewery
Brewerkz features high quality American food and a full range of premium beers handcrafted on-site. You can find up to 13 different types of Brewerkz beer on tap each night, with 6 favourite brews always on tap and a new beer or two coming out each month!
HAHA look at Kaya (in the centre)
She was really high, spoke so loudly and ridiculously, I was thoroughly amused lol!
I was really excited about trying their new Scholar Red Beer - it will be on sale sometime this month i believe, they are still in the process of brewing and perfecting it now!
The 3 beers we tasted.
My favourite wld be the….. KOLSCH beer (on the left), it's relatively light great with fingerfood
The STEAM beer (in the centre) is slightly stronger, I have a feeling guys will enjoy this one.
The SCHOLAR RED Beer has quite a distinctive taste, slightly bitter, great for those looking for something unique and different!
We were also treated to their Buffalo wings
Available in 3 levels - Mild, Hot, Suicide
I believe the spiciness is pitched to suit the taste buds of foreigners who may not be accustomed to spicy food, so I'd say, fellow Singaporeans just go straight for the "suicide" wings ! 
For those who do not usually take spicy stuff, mild or hot will be a good choice to start with.
Alvin looking stern while we prepared for the last "Cheers" scene
jk! Truth is Alvin's far from stern usually, just not smiling here :P
Kaya shifting around and finding it hard to balance on her chair. lol ok jk!
I keep making fun of her, hope she doesn't mind hehe! You were damn cute when you were high pleaseee. She's a food blogger who is really good at designing awesome web pages and applications by the way!
w Alvin (:
Biker chic Kaya( haha okok Kaiyi) me, sweet Celeste.
We stayed on a while longer after the event to chit-chat, it was fun!
A big THANKYOU to  Omy.sg, Riverside Point and the 4 restaurants for the invite. The food, the drinks(manymany) , the company, were great and I thoroughly enjoyed myself! :)
Btw,
2 GOOD NEWS!
1. Riverside Point is running a series of amazing promotions, you won't want to miss out on these deals, check them out at  http://blog.omy.sg/let-the-feast-begin/promotions/ !
2. Stand to win $50 vouchers when you vote for your favourite blogger, do stay tuned for more details! Will post another entry on my blog about that soon!
There will also be a video of our Waterfront Feast so you can see the restaurants, the food  and some of us bloggers talking about the food soon, again stay tuned for that :)
Till then, have a good week everyone :>
I was invited by omy.sg to the movie preview of Morning Glory that will start screening tomorrow! (24 March 2011- Thursday )
Synopsis:
New romantic comedy set in the hilarious and dysfunctional world of morning television - Becky (Rachel McAdams) is tasked to revitalize the show "Daybreak" (the last-place national morning news show)
here's the trailer!
Rachel McAdam really is a very versatile actress!
you may have seen her in….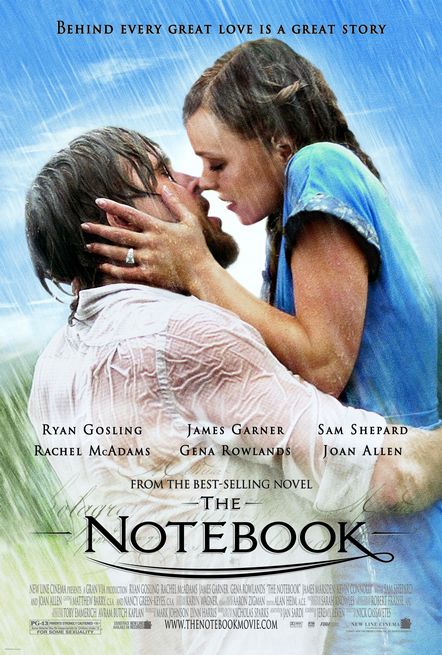 as the female lead in the notebook with ryan gosling
and also
as Regina, the bitchy leader of the bimbo group Lindsay Lohan joined in Mean Girls (yes she was acting as a teenager when she was actually 26 then haha!)
In Morning Glory, she's a really likeable TV show producer who is full of zest and positivity.
She works really hard and tries to do the impossible to revive a dying TV morning show.
There was great chemistry among the strong cast!
Btw i love the dress she was wearing in the last scene while running back to the old office
love the design, love the colour and the way it flows when she runs
can someone tell me where this dress is from?
What Sharon thinks : The movie is really realistic in the sense that many companies/organisations tend to hire the "top-notch" graduates from branded schools and are biased against the others without giving many the chance they deserve,I'm sure it's a situation many of us can relate to.
Truth is a certificate isn't everything, there's so much more to a person than just paper qualifications,it's a pity that unmeasurable qualities like personality/values/morals are often undervalued.

D and I certainly enjoyed it, it was a great stress reliever for both of us.It has encouraged me to work hard for my passion and not be obsessed with measuring "success" simply by one's social status/monetary assets.
A great light-hearted, motivating movie to catch w your friends/date!

A very big thank you to omy.sg for the movie preview invitation (:
Do catch the show when it opens in the cinemas tmr!!
Hii!
as the 3rd part of the
I am here to share with you an upcoming event for the new Estee Lauder Cyberwhite Brilliant Cells range.
An exclusive Estee Lauder event happening from 17 march-23 march

Yes, that's THIS THUR till next wed (:

"Turn on Skin's Inner Light" Skincare and Makeup workshop
To attend this event, you will have to register beforehand on the website that looks like this
and make the payment via credit card (the $100 is fully redeemable for Estee-Lauder products at the event!!)
Just by signing up…
…you will receive these freebies!
Mark your calenders!
Till the next (and last) Estee Lauder entry!
p.s. Have you voted for your favourite blogger yet?
3 easy steps towards winning a $200 Estee Lauder Hamper for yourself!
1. Be a fan of the Estee Lauder Singapore Facebook page 
Click "LIKE"!
2. Click on the CYBERWHITE tab
3. click on the VOTE icon
fill in your particulars in the form
and keep your fingers crossed!
1 lucky winner will walk away with $200 worth of Estee Lauder products each week, good luck! (:
p.p.s. if you missed my previous Estee Lauder entries, you can read them here:
1. Estee Lauder Cyberwhite Workshop for Bloggers
2. Estee Lauder Step 1-4 with Sharon (Review)
theme by heloísa teixeira